When you enter into a top University like KTH, you have to keep in mind that your schedule will most likely be full. You have lectures, readings, tests, projects. And also partying with friends, traveling around, do non-academic related stuff. After all, being a student is also about having a great time, right?
However, this does not mean you cannot take some time to dedicate yourself to others. So today I am going to write about volunteering, especially at the Stockholms Katthem, a cat shelter where my girlfriend helps a couple of times a week.
Continue reading to learn more!
Volunteering in Sweden
If I were to guess, I would always say that Swedish people are really into volunteering. I mean, a lot of people have written about the sense of community and cohesion in society here, Jantelagen, which is kind of a notion of the power of the collective, is important; and, like it or not, I would say that a strong welfare state kind of builds the notion that being a part of a collective is good for everyone. All these points would make think that, naturally, Sweden would be one of the most giving countries in the world, alongside with the Nordic friends. That's not quite it. Before I started writing this, I tried to confirm my hypothesis, which directed me to the World Giving Index, an annual report by the Charities Aid Foundation that tries to rank countries accordingly to how charitable they are. Actually, it is a super interesting read (download it here). The survey looks into how many people help strangers, donate money, and volunteer across the world. For my surprise, Sweden is not even in the top 20.
Actually, Sweden is in the 25th position, with the following scores:
59% of people in Sweden help strangers (ranked 43rd in the category)
61% of people in Sweden donate money (ranked 18th in the category)
15% of people in Sweden volunteer (ranked 98th in the category).
I have to say that the scores really surprised me. But now, as I write, I see that I based my assumption on nothing, really. So it's on me. Anyway, if it is of any consolation, the country score is on the rise, at least according to Wikipedia. There is says that 2014 Sweden ranked 40th, then 28th in 2015 and finally 25th in last year report.
*by the way, the small numbers in volunteering does not mean that Swedish people are mean. My still short experience here indicates that they are beyond nice! Everybody is super helpful and generous.
How can you volunteer?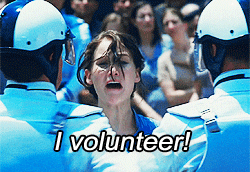 As you can imagine, there are a lot of places to volunteer around here. I am not an expert, but I am pretty sure you will find something suitable here:
This old news piece, where at least you can find a starting point: http://www.thelocal.se/20120405/40104
The Volontarbyrån, that seems like a government thing: https://www.volontarbyran.org/en/english
What about Katthem?
As you might know, finding an apartment in Stockholm can be quite hard. Find an apartment which allows you to have pets, is virtually impossible. What does that have to do with anything? Well, my girlfriend is *really* into cats, so not having a cat around the house would feel weird to her. Then she decided to combine business and pleasure and joined the Katthem volunteer crew. It's a win-win, she can be around cats couple of days a week and they have more people to help.
What I can tell you is that, if you are into pets, you should consider giving them a hand. Katthem is an NGO and depends completely on volunteers and donations to give dozens and dozens of cats health and care. Oh, also they hold a monthly cafe to raise some money, which is delicious. Just check the pictures of the last one!
Also, they have a lot of cat-related things that you can buy if you know some cat-crazy-person.
You can also like their facebook page (https://www.facebook.com/stockholmskatthem/) to get your daily dose of cat pictures.
See, there is always a way to volunteer and help others, even when you are full of school-stuff to do. I tend to think it is a really nice way to know people from outside of KTH, to practice a little bit of Swedish and integrate yourself here. I can be a little biased, but I would totally recommend!
/tomas