You might have already noticed that I am really interested in the Swedes, their way of life, traditions, and festivities. I think that as a foreigner, I should do my best to take part in such events, or at least learn about them. If you dig a little here on this blog, you will see that I often write about books, or series, or food, or whatever is particular to Sweden. When it comes to celebrations, I already took part in a Christmas Julbord and tried to explain the whole Midsommar thing. Now it is time to tell you about the Crayfish Party, another particularly Swedish thing. Hope you like it!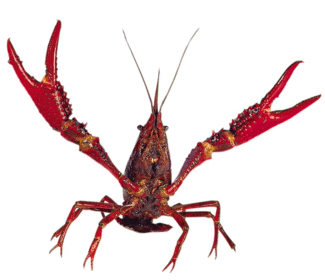 What is a Crayfish Party?
As I sat down to write this, I had in mind that the Crayfish party was an old tradition. You know, some heritage from Norse Gods, Viking Warriors, or something like that. But it turns out these Crayfish parties are really recent and became a thing for a way less interesting reason.
So, what happened is that in the early 1900's Swedes realized that they were fishing crayfish to the extinction, which lead to new laws and restrictions on the fishing industry. The Crayfish hunting season was limited to the end of the summer, a couple of weeks in late August, and once the delicacy hit the shelves, people would gather and eat lots of it. It was not even "a thing" until during the 1930's a newspaper referred to it as a "Kräftskivan," loosely translated as "crayfish board," meaning that people would get around a table to eat crayfish.
The years go by and it becomes a tradition. Kräftskivan is now a must of the Swedish summer, even though you can now buy crayfish all year round.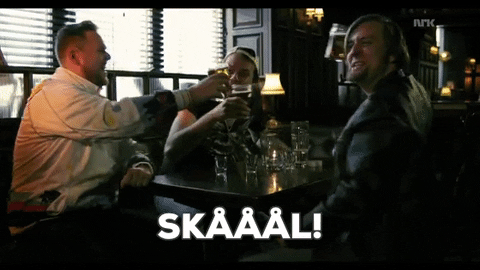 What do you do during a Crayfish Party?
Well, I realize now that all Swedish festivities are sort of the same, but with different food. In the case of the Kräftskivan, crayfish is the main course, as you might expect. Then you should also have some Västerbottensostpaj, which is a pie made of this specific Västerbotten cheese (delicious!), lots of bread and cheese. As for drinks, the only mandatory thing is snaps, that is, strong liquor that will be taken as shots whenever someone decides to sing a traditional drinking song.
The decoration is also important. During summer, you can find a lot of crayfish themed plates, napkins, glasses, etc. And for some reason, you have these sun and moon sort of pictures you need to hang around the house. Something like this:
My Crayfish Party
A month ago, sort of, I was at the supermarket and saw this frozen crayfish on sale. I bought it, even though I had no idea what to do with crayfish. Then, talking with a Swedish friend, we decided that we would host a crayfish party, she being our "Swedishness Consultant".
And yesterday I joined my first Kräftskivan!
It was a great night and a nice cultural experience for everyone. See, there were only 2 Swedes among people from Indonesia, India, France, Turkey, Netherlands, and Brazil. It was fun as we sat down and no one had any idea what to do with a crayfish. But I guess that as international students we are all into cultural experiences and different food, right?
By the way, here is how you eat it. Particularly, I find it really visceral, a weird thing to do.
I took some pictures from yesterday, to show you how my crayfish party was 🙂