At KTH, everyone belongs to a Sektion, that is, to a student chapter. It is the student organization responsible for putting in place everything related to student life regarding parties, trips, job fairs, events to a specific school within the University. No one is required to engage with their chapter, but I highly recommend new students to do so.
I know it is harder for Internationals to join in. Lots of people are in the 5-year program and interact with the Chapter since day 1, all of them speak Swedish, and it might be hard to blend in. However, it is a fantastic way to meet people, have fun, and unwind during the most stressful times. Because as we all learned from The Shining: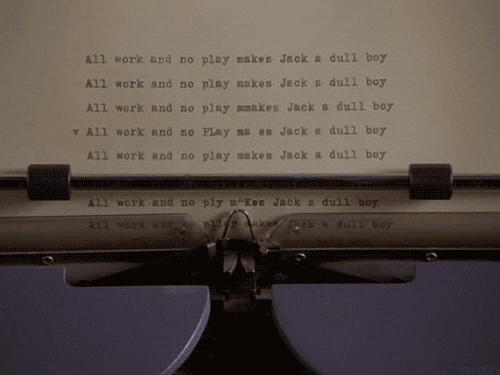 And today I will show you a little of the Mediasektioner. Check it out!
META
META is the Mediasektioner Chapter Hall and the heart of the chapter. It is where things often happen or start. I remember going there for a Chapter Introduction during my first semester, its where the welcoming of the freshmen happens and can get kind of crowded during lunch (they have lots of microwaves) and exam period, as people gather there to study.
But my friends and I often go there on Thursdays nights. Why? Do you ask?
You see, every chapter can sell alcohol one day per week, and the Mediasektioner got Thursdays, meaning they throw the weekly Torsdagpub. So we all go there for cheap drinks, theme parties, quizzes, and ping pong tables. It's a relaxed place, where we can just go and hang around. As the bar opens at 17h, it is also perfect if you spent your whole day studying and want to relax a little.
Table tennis is a big thing there. And my friend Raghu has won 2 "championships."
My favorite, though, is the Musik Quiz. It always happens the first Thursday of the month, and it's super fun. As my team is almost fully made by internationals, we are in disadvantaged when it comes to Swedish music. However, we managed to be in 3rd place once.
The Sektioner are divided into different teams or groups. One of them is the MKM, or Mediateknik Klubbmästeriet. As you might have guessed, it translates to Club Masters, and they are responsible for putting together the pub and the activities that will happen on that night.
All in all, it's a fun place. Don't expect American-Movie-Frat-Parties, though. It is a way more chilled place, where you can go and have fun. Maybe get to know a classmate better.
Idrottsnämnden
If the MKM throws parties, the idrottsnämnden is responsible for sports. The name translates as sports committee, and they organize weekly matches of various games: football, volley, basket, and others. A couple of weeks ago we even played dodgeball.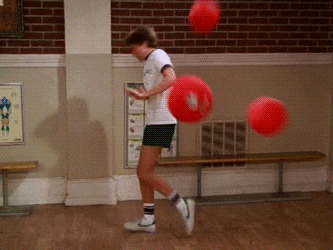 Anyway, what I liked most there is that we have a really welcoming environment. We often don't count scores, and there is no winner, and women and men play together to have fun, no matter if you know what you are doing or not. It is all about getting on the court and enjoy yourself. For example, I had never even heard about innebandy/floorball but played with them a couple of times. I am awful at it, really, really bad. But still, it ends up being a fun night. By the way, if you don't know what innebandy is, check this post out.
And since the games are always on Thursdays, we generally go from the locker room to META to enjoy a beer together.
Yes, I will repeat myself
Only you are responsible for your KTH experience. It is in your hands to try and make the most of it, both academically and socially. And I think that engaging with your Sektion is a great way to improve your life here.
On this link  you can find a list of all the Chapters. Find yours and go have some fun!
/tomas