Today I have to start this post in a bad way. I need to say I'm sorry. It has been a while since I last posted. But, to be completely honest, I am extremely overwhelmed.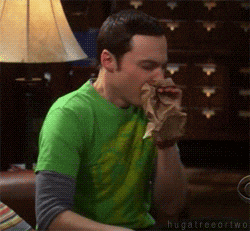 This current semester, my last at KTH, is feeling like the most demanding I ever had. Sure, I had hard semesters before, especially because I started working pretty early at University, so there has always been some struggle to make it work. But to be honest, I think that nothing beats my current routine of juggling with Master Thesis, Work and Blogging. It has been a 24/7 thing, which means I have zero time to do cool stuff and blog about it.
So today I decided to talk about what has been making my life pretty hard: my Master Thesis. But to be clear: even though it is hard, I love it. I have always been really enthusiastic about projects and academic work, so even if it's stressful, the journey itself is good. It is just a matter of better balancing what I need to do.
Master Thesis at KTH
Let's start by saying how different the Thesis itself is when comparing between Sweden and Brazil. Back home, it would be a longer project and maybe closer to a Ph.D. in format. That is, from Day 1 you already start on it. Here at KTH things are really different. The bulk of the Master Programm is composed of courses, and you are given around 20 weeks for Thesis only. However, most of the times you have no other courses as you must have completed your Credits. So you are supposed to work full time on it.
You are free to work on whatever project you want. Some people tag along University Projects proposed by teachers, others come up with their own ideas, and a third group goes to work on companies. Personally, I think this is a great opportunity. For example, I have classmates working at Ericsson, Scania, or even Grona Lund. As long as the company has an adequate project, you can arrange to make it as a master thesis, meaning it might be your gateway to a job position at that company.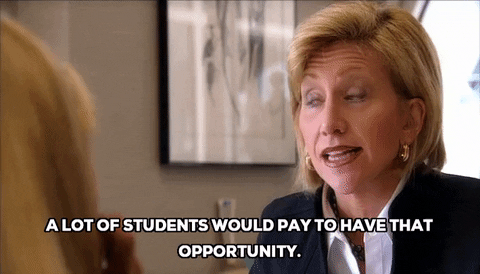 Once you pick a project, you are assigned a group who share a supervisor and an examiner. The group of students is often, I guess, divided by subject so they can share resources, literature, etc. The supervisor and examiner, as you might expect, are your guiding hand throughout the semester and the person responsible for your grade, respectively.
The dynamics between groups and teachers vary a lot. Some supervisors are more strict with deadlines, others more flexible. I had a great meeting with my examiner just after I submitted my specifications, while I heard of some people who just learned who the examiner was on the day of the presentation. Oh, if you are working in a company you also might have supervisors and deadlines there, but then it is really case-specific.
What Can You Write About?
Ok, let's make something clear: I am writing this based on my personal experience and program, Interactive Media Technology. I can't say anything regarding other schools and Programmes. But anyway, in my case you can write about basically anything. As long as it involves technology and people.
For example, my group is "Sustainability Themed" and you can find projects like investigating how a smart grid can help the Stockholm Water Supplier better manage their system; assessing the sustainability tools of a construction company; proposing a gadget to help people share media in Cuba and others. I also have friends doing their Thesis in tangible interaction (a smart pillow system to control your home entertainment system) and designing a visualization for Ericsson Production Chain.
As you see, anything goes. As long as the Course Responsible approves it beforehand.
What About My Thesis?
Before starting my thesis, I knew one thing for sure: I was not in the mood for working with a company. I already have my job and I am pretty happy about it, so I went hunting for opportunities within more academic/research approaches.
I ended up talking with the people at RISE Interactive in Eskilstuna, a city around 110km from Stockholm. RISE is a research consortium with offices all around Sweden, and this specific unit is a Design Research Studio, whose projects often focus on Sustainability and Energy Consumption. You can see some awesome examples, like the EnergyAware Clock:
and the PowerAware Cord.
They had no open proposals but they took me in any way. This was around my vacation in Brazil, so I had some weeks to think about what I wanted to do. I knew that I wanted to do something that [a] was related to sustainability; [b] could engage people politically.  There was a long period of brainstorming and finding a specific problem to tackle. After all the Thesis should be really focused, as I have a 10-page limit (double column, but still not much).
In the end, I decided to explore Aviation. As you might know, flying is really, really bad for the environment, and there is nothing in the near future that suggest this might change. At the same point, airports and air travel are heavily subsidized by the Government, by tax cuts or other financial incentives. So, taking advantage there is a debate in Sweden regarding a newly implemented aviation tax, I decided to create something to help make tangible all this Public Investment. Don't get me wrong. I like flying [how do you think I go to Brazil?] and it is not my place to point fingers. The goal of my thesis is to help people reflect both as individuals and citizens, so they can debate the situation, nothing more than that.
It has been a wild ride, so far. In fact, I had a different theme up to 3 weeks ago, and the clock is ticking since I only have 30 days left. The final article should be submitted on June 1st, and the presentation is on June 8th.
I really hope my journey will be smoother from now own. Please, cross your fingers for me!
/tomas