This course has been discontinued.
Last planned examination: Autumn 2018
Decision to discontinue this course: No information inserted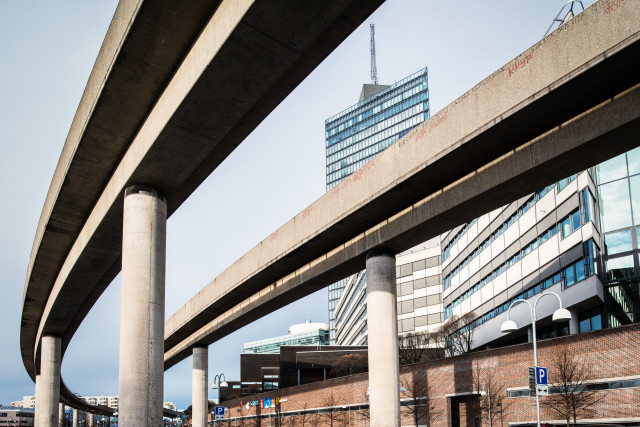 The purpose of the course is to give all media technology engineers, regardless of future specialisation, a foundation in acoustics and in the technical mediation of speech and music. The syllabus is structured around a progression along the sound communication chain, from elementary physics of sound, via conversion and sound processing, to content, meaning and technical applications.
This course is recommended also as an introductory course for Swedish-speaking students who intend to take advanced-level courses at the Dept of Speech, Music and Hearing.
Course offering missing
Course offering missing for current semester as well as for previous and coming semesters

Course offering missing for current semester as well as for previous and coming semesters
* Retrieved from Course syllabus DT1174 (Autumn 2012–)
Content and learning outcomes
Course contents
Lectures and tutorials: the communication chain, elementary acoustics, the ear and hearing, room acoustics, microphones and loudspeakers, analogue and digital representations of sound, stereo and spatial audio, digital audio technology, music as an information carrier, the human voice, speech technology.
Laboratories: measurements of one's own hearing, representation and distortion of signals, musical representation and musical expression.
Assignments: placement and properties of microphones, sound level measurements in the field, simple room acoustic measurements, basic sound manipulation in Matlab.
Field trip: patching exercise with a mixing desk, visit to a recording studio.
Intended learning outcomes
On completion of this course, you should be able to  
describe the different levels of representation in acoustic communication, and categorise given phenomena and problems to the correct level,
make a qualified judgment as to whether communication by sound will work in different given circumstances, including distance, number of people, equipment, venue, programme material, ambient noise, user interfaces and storage media.
In order to reach these overall goals, you must be able to
apply wave theory and concepts of elementary acoustics to describe how sound with different wavelengths from different sources will propagate in given environments,

apply basic knowledge of the capabilities and limitations of human hearing in judging sounds for audibility, localisation and health hazards,

make simple calculations of delays, RMS values, acoustic pressures, powers, intensities, levels in dB, and room acoustic metrics; and select formulas that are appropriate for solving a given problem,

explain qualitatively what a spectrum of a sound represents, and how it may be modified by filters,

account for acoustical and electrical particularities of common types of microphones and loudspeakers,

describe at a functional level (such as block diagrams) how sound signals are represented and processed in analog and digital forms,

use Matlab for performing basic mathematical operations on digitally stored sounds,

recognise common types of distorsion and unwanted sounds by ear,

account in general terms for how various features in speech and music signals are carriers of information,

describe current speech technology with regard to main principles, application areas, potential and limitations.
Course Disposition
The course is given in periods 1 and 2. A small checkpoint exam is given at the end of period 1, and the main exam is given toward the end of period 2 (before the exam period proper). Several group assignments, including practical measurement tasks, are carried out in unscheduled time. The three laboratories are strung out over the duration of the course.
Literature and preparations
Specific prerequisites
Single course students: completed upper secondary education including documented proficiency in Swedish corresponding to Swedish B, English corresponding to English A. Furthermore: 15 hp in mathematics.
Recommended prerequisites
5A1230/SK1120 Waves, 4F1224/MF1035 Electrical Engineering, Basic Course Media plus the first-year mathematics courses of Degree Program in Media Technology (CMETE or MEDIA).
Equipment
No information inserted
Literature
S. Ternström m.fl.: Ljud som informationsbärare. Kompendium, KTH CSC-TMH.
Examination and completion
If the course is discontinued, students may request to be examined during the following two academic years.
Grading scale
A, B, C, D, E, FX, F
Examination
INL1 - Hand in Task, 2,0 hp, betygsskala: P, F
LAB1 - Laboratory work, 2,0 hp, betygsskala: P, F
TEN1 - Examination, 5,0 hp, betygsskala: A, B, C, D, E, FX, F
Based on recommendation from KTH's coordinator for disabilities, the examiner will decide how to adapt an examination for students with documented disability.

The examiner may apply another examination format when re-examining individual students.
In this course all the regulations of the code of honor at the School of Computer science and Communication apply, see: http://www.kth.se/csc/student/hederskodex/1.17237?l=en_UK.
Opportunity to complete the requirements via supplementary examination
No information inserted
Opportunity to raise an approved grade via renewed examination
No information inserted
Examiner
Sten Ternström
Ethical approach
All members of a group are responsible for the group's work.
In any assessment, every student shall honestly disclose any help received and sources used.
In an oral assessment, every student shall be able to present and answer questions about the entire assignment and solution.
Further information
Course web
Further information about the course can be found on the Course web at the link below. Information on the Course web will later be moved to this site.
Course web DT1174
Offered by
Main field of study
Technology
Education cycle
First cycle
Add-on studies
DT1130 Spectral transforms for Media, followed by the major/minor specialisations Sound and/or  Image and Video Technology.
Contact
Anders Elowsson, e-post: elov@kth.se
Supplementary information
Kjetil Falkenberg Hansen, kjetil@kth.se, phone number 7907561.
You can only count this course or DM1574 Media Technology in your exam.