HN2009 Chemical Hazards in the Working Environment 7.5 credits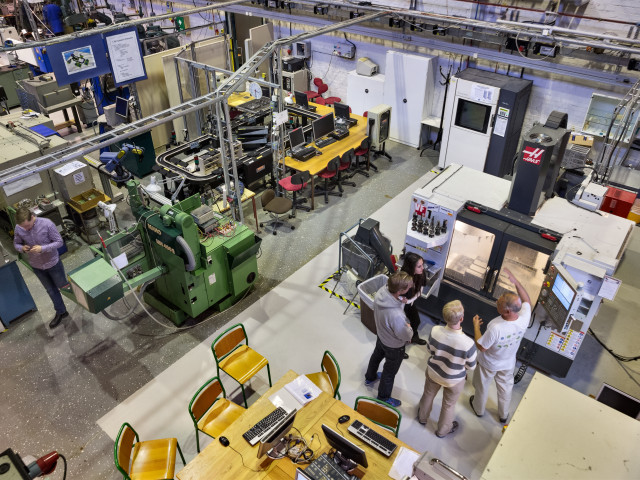 Course offerings are missing for current or upcoming semesters.
Headings with content from the Course syllabus HN2009 (Autumn 2011–) are denoted with an asterisk ( )
Content and learning outcomes
Course contents
Chemical and biological health hazards, chemical management, measuring methods, risk assessment, processventilation, substitution, control measures, legislation.
Intended learning outcomes
After the course, the students shall:
Know about the general legislation and provisions for the use of chemical products at the workplace, including the EU regulation about REACH and the labelling system CLP.
Know about health hazards with common industrial chemicals and be able to find and interpret inforamtion about helath hazards based on safety data sheets and toxicological literature and be able to use this inforamtion in risk assessment of the use of chemicals.
Know about common micorbiological risks, in what environments they occur and how the risks can be controlled. Know about how micorbiological risks are assessed.
Know the demands on companies management of their chemicals and be able to support companies in that management, e.g. how to make an inventory of chemical products. Be able to adapt the management methods to the companies needs and preriquisites.
Know about control strategies to reduce the chemical hazards. Be able to discuss control strategies in relation to common chemical risks and be able to cirtically discuss the different strategies.
Know how air contaminants are measured and be able to interpret the results from such measurements. Know some basic measuring strategies and be able to describe what measuring strategies can be used for and critically discuss the strategies.
Course disposition
No information inserted
Literature and preparations
Specific prerequisites
Academic first degree, 180 higher education credits/ECTS, within technical or natural science or equivalent education and Swedish B/Swedish 3 and English A/English 6.
Recommended prerequisites
No information inserted
Equipment
No information inserted
Literature
Tre kompendier från OHlearning.com
W507 Health effects of hazardous substances. Student manual.

W501 Measurement of hazardous substances. Student manual.
W505 Control of hazardous substances. Student manual.
Process- och industriventilation. ISBN 91-7522-894-7, Prevent 2005
Alvarez de Davila E. Mikroorganismer i arbetsmiljön. ISBN 97-8917-365-0236, Prevent (utgången från förlaget, finns tillgänglig via kursansvarig)
KemiGuiden, www.kemiguiden.se
AFS 2015:7 Hygieniska gränsvärden (börjar gälla från 1a juni 2016)
AFS 2014:43 Kemiska arbetsmiljörisker
Examination and completion
If the course is discontinued, students may request to be examined during the following two academic years.
Grading scale
A, B, C, D, E, FX, F
Examination
RED1 - Account, 5.0 credits, grading scale: P, F
TEN1 - Examination, 2.5 credits, grading scale: A, B, C, D, E, FX, F
Based on recommendation from KTH's coordinator for disabilities, the examiner will decide how to adapt an examination for students with documented disability.

The examiner may apply another examination format when re-examining individual students.
Presentation of study tasks, mandatory attendence at at least 70 % is required for passing the course, P/F (5,0 hp)
Written examination, A-F, (2,5 hp)
Opportunity to complete the requirements via supplementary examination
No information inserted
Opportunity to raise an approved grade via renewed examination
No information inserted
Examiner
Mikael Forsman
Ethical approach
All members of a group are responsible for the group's work.
In any assessment, every student shall honestly disclose any help received and sources used.
In an oral assessment, every student shall be able to present and answer questions about the entire assignment and solution.
Further information
Course web
Further information about the course can be found on the Course web at the link below. Information on the Course web will later be moved to this site.
Course web HN2009
Offered by
Main field of study
Technology and Health
Education cycle
Second cycle
Add-on studies
No information inserted