ME2067 Industrial Transformation and Technical Changes (ITTEC) 6.0 credits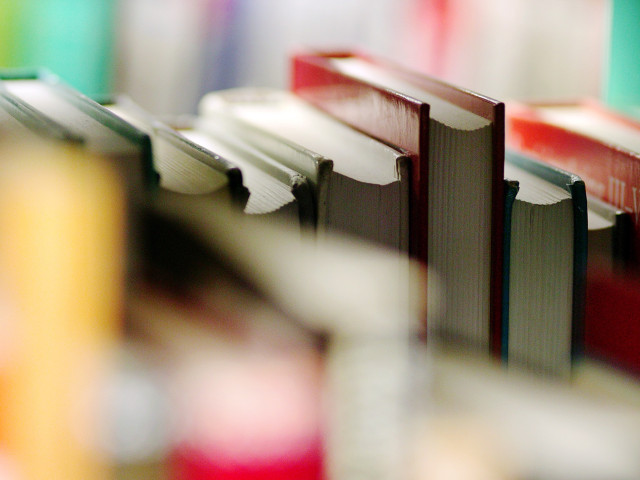 The theoretical basis of the course is derived from innovation theory with strong connections to evolutionary and institutional economics. The area of Industrial dynamics has a strong interdisciplinary character related to fields such as technology history, technology, sociology, economic history, economic geography and economics. Industrial Dynamics has a strong technology and industry-focus and provides students with tools to manage industrial change processes. The course covers management issues on a "meso level" - that is, strategic leadership to meet industrial change. The majority of today's most challenging industrial management problems originate from rapid technological and industrial transformation caused by pressure for change such as globalization, climate change and radical shifts in technology.
Information for research students about course offerings
Course with similar / overlapping content is ME2034 and ME2092. One should only read one of them.
Choose semester and course offering
Choose semester and course offering to see information from the correct course syllabus and course offering.
Headings with content from the Course syllabus ME2067 (Spring 2020–) are denoted with an asterisk ( )
Content and learning outcomes
Course contents
The course is based on a consecutive series of lectures. In addition, the students are to conduct a study with the aim of analyzing an authentic company's handling of a current transformation process using theoretical concepts from industrial dynamics and "management of innovation". The examination is done through a series of seminars that focus on problem definition, purpose, research questions and sources. The students are trained in how to combine different knowledge areas to make a complex reality researchable.
The course includes activities aimed at deepening the knowledge in scientific method, academic writing, and presentation. The course supports the whole program´s learning objectives through a deepening of the problem-based approach introduced in ME2501 (which continues in the course ME2502).
Intended learning outcomes
After the course students will be able to:
Critically discuss the mechanisms that underlie industrial transformations and technical changes and their implications
Evaluate theoretical concepts and current research from the field of industrial dynamics for managing technological and industrial change processes
Write an analysis related to industrial and technological change and independently discuss problem formulations and their solutions to tackle complex change
Present results and conclusions based on a scientific investigation for different types of audiences
Course disposition
The course starts with a review of the theories that form the foundation of Industrial Dynamics - to understand and explain technological and industrial change, and innovation theories. The course then focuses on management issues on a "meso level" - that is, strategic leadership to meet industrial change. Historical and current context is important in the course and students are expected to undertake their own analysis of an industry based on the theories presented. Examples of areas covered are innovation theory, historical analysis of industrial dynamics, knowledge processes and phenomena such as technological paradigms, regimes and trajectories.
Literature and preparations
Specific prerequisites
ME2501 Perspectives on Industrial Management completed
Recommended prerequisites
No information inserted
Equipment
None
Literature
A selection of about 10 academic articles and recommended books on research methodology (will be announced at the start of the course).
Examination and completion
If the course is discontinued, students may request to be examined during the following two academic years.
Grading scale
A, B, C, D, E, FX, F
Examination
INL1 - Assignment, 2.0 credits, grading scale: A, B, C, D, E, FX, F
SEM2 - Seminars, 4.0 credits, grading scale: A, B, C, D, E, FX, F
Based on recommendation from KTH's coordinator for disabilities, the examiner will decide how to adapt an examination for students with documented disability.

The examiner may apply another examination format when re-examining individual students.
KTH program students who participate in official KTH exchange programs may, after consultation with examiner, complete the course assignments (or similar assignments) from abroad.
Opportunity to complete the requirements via supplementary examination
See the course syllabus.
Opportunity to raise an approved grade via renewed examination
Decided by the examiner.
Examiner
Frauke Urban
Christofer Laurell
Ethical approach
All members of a group are responsible for the group's work.
In any assessment, every student shall honestly disclose any help received and sources used.
In an oral assessment, every student shall be able to present and answer questions about the entire assignment and solution.
Further information
Course web
Further information about the course can be found on the Course web at the link below. Information on the Course web will later be moved to this site.
Course web ME2067
Offered by
Main field of study
Industrial Management
Education cycle
Second cycle
Add-on studies
See the course and program directory.
Contact
Frauke Urban (frauke.urban@indek.kth.se)
Supplementary information
Only open to students admitted to the Master's programme, Industrial Management (TINEM).
Not open to exchange students.