KE1150 Engineering Chemistry 10.0 credits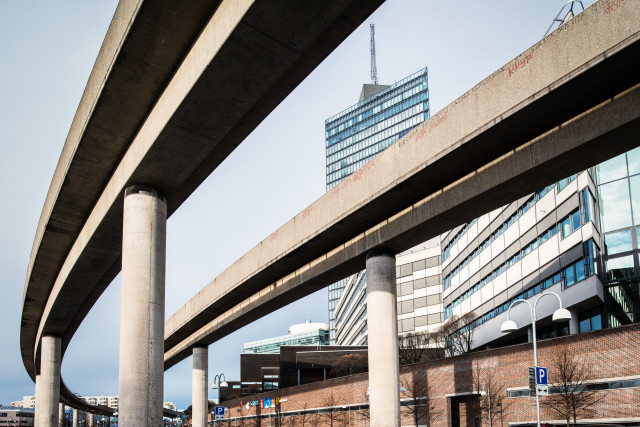 Choose semester and course offering
Choose semester and course offering to see information from the correct course syllabus and course offering.
Headings with content from the Course syllabus KE1150 (Autumn 2019–) are denoted with an asterisk ( )
Content and learning outcomes
Course contents
No information inserted
Intended learning outcomes
After completed and passed course, the student should be able to:
• write balanced formulas for chemical reactions.
• carry out stoichiometric and thermochemical calculations.
• Define the reaction rate based on reactions of chemical elements.
• carry out simple calculations of chemical equilibrium and reaction kinetics.
• use the important tools - material and energy balances and adapt the base case for these to a given process and solve the resulting equation system.
• set up models for material and energy balance for different design alternatives, combine and apply these models in problem-solving and use enthalpy tables, specific heat and other material properties to make the calculations.
• describe and give example of processes such as continuous/satsvis process, stationary/non-stationary processes, open/closed systems, and explain the concepts of air surplus, recirculation, total yield, exchange and selectivity.
• apply a system approach to problems of a chemico-technical nature and identify the system boundaries for the problem, and choose system boundaries so that the problem becomes solvable based on the given data.
• review the different instrumental analytical methods within modern chemistry: chromatographic separation methods, spectroscopic methods, diffraction methods.
Laboratory course:
• carry out simple chemical laboratory work with consideration for the working environment and safety precautions.
Course disposition
To achieve the expected learning outcomes, the course is divided into two subparts.
Part 1: Stoichiometry, thermochemistry, material balance, energy balance, kinetics (8 credits) and period 1-2
Part 2: Laboratory course(2 credits), period 1
Literature and preparations
Specific prerequisites
The upper-secondary school before 1 July 2011 and adult education at upper-secondary level before 1 July 2012
Specific entry requirements: mathematics E, physics B and chemistry A. The grade Passed or 3 inn each of the subjects is required .
The upper-secondary school from 1 July 2011 and adult education at upper-secondary level from 1 July 2012 (Gy2011)
Specific entry requirements: Physics 2, Chemistry 1 and Mathematics 4. Minimum requirement is a pass grade.
Recommended prerequisites
No information inserted
Equipment
No information inserted
Literature
For stoichiometry and thermochemistry, part 1:
Chemistry³: Introducing inorganic, organic and physical chemistry, Burrows et al., Oxford University Press, 3rd edition 2017, ISBN 978-0198733805
For material balance and energy balance, part 1:
Elementary Principles of Chemical Processes, R.M. Felder & R.W. Rosseau, John Wiley & Sons, Inc., Global edition 2016, ISBN 978-1-118-09239-2
Distributed material.
Lecture notes.
Examination and completion
If the course is discontinued, students may request to be examined during the following two academic years.
Grading scale
A, B, C, D, E, FX, F
Examination
LAB1 - Laboration, 2.0 credits, grading scale: P, F
TENA - Examination, 8.0 credits, grading scale: A, B, C, D, E, FX, F
Based on recommendation from KTH's coordinator for disabilities, the examiner will decide how to adapt an examination for students with documented disability.

The examiner may apply another examination format when re-examining individual students.
Other requirements for final grade
To pass the course the student must pass the examinations (TEN1, TEN2 and period 2) and pass the laboratory course (LAB1, period 1).
Opportunity to complete the requirements via supplementary examination
No information inserted
Opportunity to raise an approved grade via renewed examination
No information inserted
Examiner
Göran Lindbergh
Ethical approach
All members of a group are responsible for the group's work.
In any assessment, every student shall honestly disclose any help received and sources used.
In an oral assessment, every student shall be able to present and answer questions about the entire assignment and solution.
Further information
Course web
Further information about the course can be found on the Course web at the link below. Information on the Course web will later be moved to this site.
Course web KE1150
Offered by
Main field of study
Technology
Education cycle
First cycle
Add-on studies
No information inserted