KF2505 Polymer Materials Processing 7.5 credits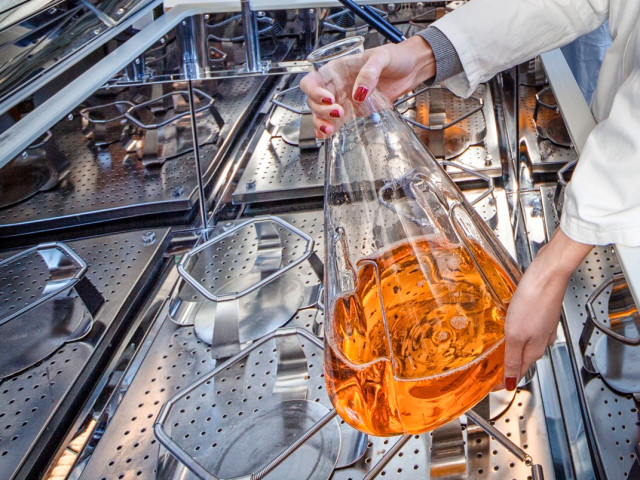 Choose semester and course offering
Choose semester and course offering to see information from the correct course syllabus and course offering.
Headings with content from the Course syllabus KF2505 (Spring 2022–) are denoted with an asterisk ( )
Content and learning outcomes
Course contents
The course provides an overview of the major industrial processing routes for thermoplastics, thermosets and rubbers, and describes how these can be used to convert polymers into products as related to the macromolecular structures of the polymers. The polymer categories are described to extents that represent their processing abundance in the society. Melt processing of the thermoplastics is described in terms of mechanical and physical behaviors as related to processing parameters, including: melting, rheology and viscosity, molecular orientation, crystal formation/growth and the relevance of post processing methods. The industrial techniques extrusion, injection molding, hot forming, film blowing and calendaring are discussed in detail. The techniques are exemplified by laboratory exercises, including extrusion and injection molding of some of the most common thermoplastics. Thermosetting polymers are introduced as a polymer category with cross-linked polymer chains and described as a matrix material for fiber reinforced polymer structures. Thermosetting polymer composite fiber laminates reviewed and different fiber impregnation techniques are discussed (for epoxies, polyesters and vinyl esters) as well as high and low-temperature curing conditions. An introduction into the most common industrial methods to improve composite fiber/filler interfaces is given, e.g. for improved mechanical properties. Cross-linked elastomers (rubbers) are presented and the main types are discussed in detail, which is followed by a laboratory exercise introducing the students to natural rubber vulcanization, A part of the course consists of student projects and demands that the student identifies the polymer processing techniques for a known product, identifies its constituent materials, and in group/individually discuss possible improvements in a presentation. The aim is that the student should be able to critically analyze and motivate the best selection of materials as related to its demands and production cost, with possible improvements. The overall learning goal with the course is that the students have acquired a general knowledge of the utilization of engineering thermoplastics, thermosets and rubber-like materials used in the diverse polymer processing industry. Each lecture is accompanied with 8-12 more specific learning goals to facilitate repetition of the lectured course content.
Intended learning outcomes
After completing the course the student should be able to:
Be able to describe different processing strategies of polymers with different characteristics, related to the possibility to use them in continuous or intermittent polymer processing. 
Be able to relate the processing conditions to specific processing equipment, extruders, injection molding machines, calendaring equipment, etc. used to produce commonly encountered polymer products in the society. 
Be able to carry out the basics in processing of thermosets, thermoplastics and elastomeric materials in a processing laboratory.
Be able to make use of polymer crystals in thermoplastics and describe to which extent crystallization can be used to improve the performance of the polymer products.
Course disposition
No information inserted
Literature and preparations
Specific prerequisites
At least 150 credits from grades 1, 2 and 3 of which at least 110 credits from years 1 and 2, and bachelor's work must be completed, within a programme that includes: 50 university credits (hp) in chemistry or chemical engineering, 20 university credits (hp) in mathematics and in computer science or corresponding.
Recommended prerequisites
No information inserted
Equipment
No information inserted
Literature
Handouts and lecture notes
D.H. Morton - Jones: Polymer processing; Chapman and Hall, 1989: ISBN: 0 412 26 690/700 is available at Kårbokhandeln or at Amazon.com
Examination and completion
If the course is discontinued, students may request to be examined during the following two academic years.
Grading scale
A, B, C, D, E, FX, F
Examination
LABA - Laboratory course, 1.5 credits, grading scale: P, F
PROA - Project, 1.5 credits, grading scale: P, F
TEN1 - Written exam, 4.5 credits, grading scale: A, B, C, D, E, FX, F
Based on recommendation from KTH's coordinator for disabilities, the examiner will decide how to adapt an examination for students with documented disability.

The examiner may apply another examination format when re-examining individual students.
Other requirements for final grade
Active participation in all compulsory activities as specified in Course information.
Opportunity to complete the requirements via supplementary examination
No information inserted
Opportunity to raise an approved grade via renewed examination
No information inserted
Examiner
Richard Olsson
Ethical approach
All members of a group are responsible for the group's work.
In any assessment, every student shall honestly disclose any help received and sources used.
In an oral assessment, every student shall be able to present and answer questions about the entire assignment and solution.
Further information
Course web
Further information about the course can be found on the Course web at the link below. Information on the Course web will later be moved to this site.
Course web KF2505
Offered by
Main field of study
Chemical Science and Engineering
Education cycle
Second cycle
Add-on studies
No information inserted