ME2064 Finance and Control in Industrial Organizations 6.0 credits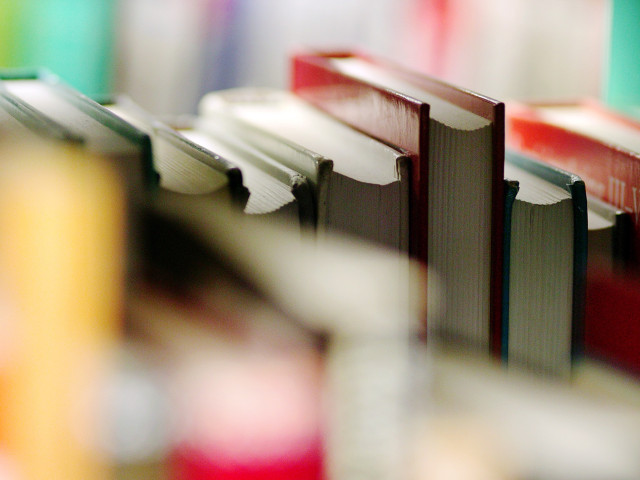 In any organization the controlling of scarce resources is very important. For an industrial and technology intensive organization acting on a global market it is even more important since without excellent control it is not possible to be competitive in such an environment. A large part of the course concerns financial management. Financing business and projects is a vital part of industrial management and after this course the students will have a good command of central parts of the theory, how to apply the theories in practice, as well as making investment decisions based on detailed financial analyzes.
The aim of the course is thus to provide students with comprehensive knowledge of important theories and tools of modern finance and management control, and skills on how to apply them in industrial organizations.
Choose semester and course offering
Choose semester and course offering to see information from the correct course syllabus and course offering.
Headings with content from the Course syllabus ME2064 (Autumn 2019–) are denoted with an asterisk ( )
Content and learning outcomes
Course contents
For industrial corporate groups as well as for other companies and organisations, there are basic requirements of strong funding of the activities, efficient allocation of financial resources, as well as follow-up financially of the operating activities. Successful companies use advanced financial control, both internally and externally, which give them strong competitive advantages.
The general aim of the course is to give basic knowledge in financial calculation methods as well as extensive knowledge of central theories, models and analytical tools in the subject of corporate financing and financial control. In the course, the ability to use this knowledge in practical work leading to investment decisions, based on an elaborated financial analysis, is emphasised. The course also gives necessary basic knowledge for possible additional studies in the financial area.
Through the course, the student is introduced to several important tools they may use in future work e g: Suggest a project or a new product; Priority and planing initiatives; Acquisition or sale of operations; Decision between different investment alternatives; as well as financial follow up and control during implementation of project.
Intended learning outcomes
On completion of the course, the student should be able to:
Analyse, design and implement a company's funding strategy, be able to choose a sustainable capital structure and explain how it influences a company's value and be able to show the underlying calculations
Calculate and evaluate the financial consequences of different investments and evaluate common financial instruments and on the basis of each situation choose the most suited one, by means of the methods for this, presented in the course, and be able to show the steps in the calculations, including necessary equations and graphical illustrations,
Explain how the financial market functions, its actors, how the trade is carried out, as well as how the financial market influences the companies' preconditions
Design, analyse, and in writing and orally present financial key indicators for the company's value, balance sheet and profit and loss account, for decisions about investment, funding, evaluation and level of risk
Design a focused system of key indicators for control of a company's value adding activities, including a sustainability perspective and meeting high ethical standards. A system to be used by the owners, the management and the employees,
Explain and analyse the role of the financial control in a company and how important key indicators can be used to influence behaviour in an industrial organisation.
Course disposition
No information inserted
Literature and preparations
Specific prerequisites
ME1003 Industrial Management, Basic Course completed
Recommended prerequisites
No information inserted
Equipment
No information inserted
Literature
No information inserted
Examination and completion
If the course is discontinued, students may request to be examined during the following two academic years.
Grading scale
A, B, C, D, E, FX, F
Examination
INL1 - Assignment, 1.5 credits, grading scale: A, B, C, D, E, FX, F
TEN2 - Exam, 4.5 credits, grading scale: A, B, C, D, E, FX, F
Based on recommendation from KTH's coordinator for disabilities, the examiner will decide how to adapt an examination for students with documented disability.

The examiner may apply another examination format when re-examining individual students.
The examination consists of a written exam (TEN2), with a weight of 75% of the final mark, and  a take-home examination written assignment that is presented at a seminar (INL1), with a weight of 25% of the final mark.
Other requirements for final grade
Approved participation in seminars and passed computer exercise.
Opportunity to complete the requirements via supplementary examination
No information inserted
Opportunity to raise an approved grade via renewed examination
No information inserted
Examiner
Tomas Sörensson
Ethical approach
All members of a group are responsible for the group's work.
In any assessment, every student shall honestly disclose any help received and sources used.
In an oral assessment, every student shall be able to present and answer questions about the entire assignment and solution.
Further information
Course web
Further information about the course can be found on the Course web at the link below. Information on the Course web will later be moved to this site.
Course web ME2064
Offered by
Main field of study
Industrial Management
Education cycle
Second cycle
Add-on studies
No information inserted
Contact
Wilelm Bröte, brote@kth.se
Supplementary information
Due to similar/overlapping content you may chose only one of these courses, ME2029, ME2721 or ME2064.
Open only for TINEM.
Not open for exchange students.