AK1204 Environmental History 7.5 credits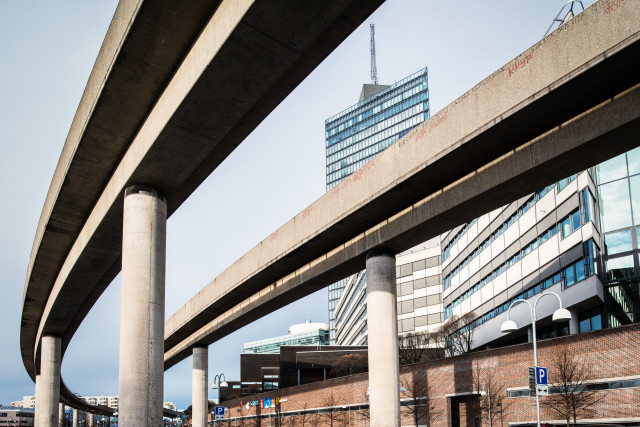 The 2006 tsunami, New Orleans, Burma, Haiti. Earthquakes, hurricanes, tidal waves, pandemies. Is our world becoming a more dangerous place to live in? Why does there seem to be a growing interest in risks, crises and catastrophes? Because of the global warming? Because of food shortage? Because of threatening oil shortage and risk for growing conflicts over resources?
Many questions. One way to deal with them is to explore them historically. Did there use to be as many catastrophes in the past? What is humanity responsible for, and what is the effect of natural forces?
The public attention directed on risks and threats reflects that the importance of environmental issues has increased. In this course, we will among others learn to understand how environment and global survival became a political question during the second half of the 20th century. At the same time, the environment also became a scientific and technological challenge (what should the new solutions be like?) and an economic issue of growth and "green" competitiveness.
This course addresses questions in environmental history, but also emphasizes issues about landscape, risk and infrastructure, and addresses the technology and politics that set the frame for how people build and shape the environment. The geographical range is global, but uses many examples from Sweden.
A fundamental idea in this course is that what we call "environment" is a historical concept whose meaning and significance vary. In the present times, the environment has received much social attention. Environment is discussed in the media and in politics; it is the object of investigations in a large range of scientific fields. This is a new situation – the long-term effects of which are unknown. On the other hand, this does not imply that the natural environment was not meaningful in earlier societies. But there was no "discourse" on environment, which was understood and interpreted through religion, myths, ethics and art. Qualified knowledge about external natural conditions existed.
The emphasis of this course is placed on modern times and on the attempts to influence the environment by means of politics, science and technology, but the course also orientates the reader in older periods, cultures and societies.  
Choose semester and course offering
Choose semester and course offering to see information from the correct course syllabus and course offering.
Headings with content from the Course syllabus AK1204 (Spring 2022–) are denoted with an asterisk ( )
Content and learning outcomes
Course contents
The course is a general introduction to environmental history but also covers themes such as landscape, risk, and infrastructure as well as technologies and policies that have provided the framework conditions for human ecological footprints and the built environment. The perspective is global but with numerous examples from Sweden. The chronological focus will be on the modern period, in particular the 20th century.
Intended learning outcomes
After the course the student shall:
have knowledge about the environment as a limiting factor in human societies from the oldest times to the present modern society,
be able to describe and explain how and why the environment has become a political, economical and technological issue in modern society,
be able to analyse the growing interest in risks, catastrophies and understand those phenomena in a historical context.
Course disposition
No information inserted
Literature and preparations
Specific prerequisites
Completed upper secondary education including documented English corresponding to English A/ English 6.
Recommended prerequisites
No recommended prerequisites.
Equipment
No information inserted
Literature
No information inserted
Examination and completion
If the course is discontinued, students may request to be examined during the following two academic years.
Grading scale
A, B, C, D, E, FX, F
Examination
INL1 - Essay, 7.5 credits, grading scale: A, B, C, D, E, FX, F
Based on recommendation from KTH's coordinator for disabilities, the examiner will decide how to adapt an examination for students with documented disability.

The examiner may apply another examination format when re-examining individual students.
Active participation in seminars and lectures; at one seminar in advance prepare a comment or a review; write an essay (about 2000 words) about one of the central themes of the course that clearly draws on the course literature, lectures, and seminars.
Mandatory attendance to pass the course. Absence on more than 25% of lectures or on more than one seminar is made up for by additional writing assignment.
Other requirements for final grade
Assessment criteria for the course are:
Quality of essay (50%)
Quality of oral and written seminar presentation (20%)
Quality of overall activity in lectures and seminars. (30%)
Results on all three dimensions make up one single grade for the entire course.
Mandatory attendance to pass the course. Absence on more than 25% of lectures or on more than one seminar is made up for by additional writing assignment.
The assessment criteria of essay are:
Coverage of reading assignments to demonstrate full grasp of all literature, which should be listed as end references
Ability to present the topic and argue for its relevance and overall interest
Ability to follow a line of argument and to organize materials to support the argument
Analytical capability
Clarity of style and ability to distinguish the voices and views in sources from author's argument and presentation
Opportunity to complete the requirements via supplementary examination
No information inserted
Opportunity to raise an approved grade via renewed examination
No information inserted
Examiner
Per Högselius
Ethical approach
All members of a group are responsible for the group's work.
In any assessment, every student shall honestly disclose any help received and sources used.
In an oral assessment, every student shall be able to present and answer questions about the entire assignment and solution.
Further information
Course web
Further information about the course can be found on the Course web at the link below. Information on the Course web will later be moved to this site.
Course web AK1204
Offered by
Main field of study
Technology
Education cycle
First cycle
Add-on studies
AK2210 Political Ecology
For advanced studies within this field after completing this course, you may also apply for a masters thesis project in the history of science, technology and environment.
Supplementary information
The course may be cancelled if less than 10 students accept the offer of a place.
Previous course code: 4D1212