SF1661 Perspectives on Mathematics 6.0 credits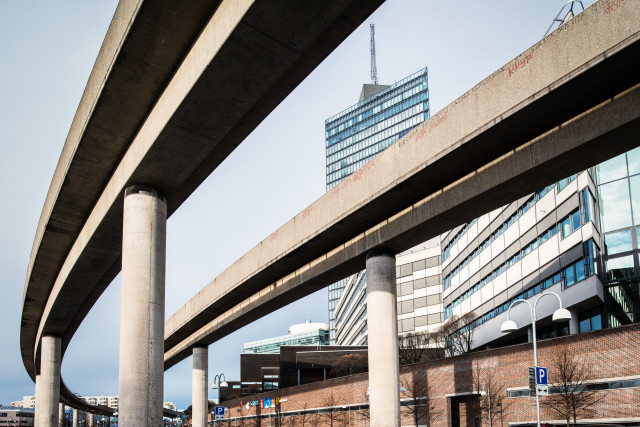 The goal of the course is deepen the knowledge in areas central to the mathematics of upper secondary school, and to develop a creative approach to mathematics. In the course it is stressed how the understanding of mathematical concepts and the logical structure is intertwined with fluency in computations and the ability to solve problems.
Choose semester and course offering
Choose semester and course offering to see current information and more about the course, such as course syllabus, study period, and application information.
Headings with content from the Course syllabus SF1661 (Autumn 2019–) are denoted with an asterisk ( )
Content and learning outcomes
Course contents
Main mathematical content:
Sets and operations on sets. The concept of numbers. Representation of and arithmetics with natural numbers, integers, rational, real and complex numbers. Prime numbers. Sums. The binomial theorem.
Euclidean distance, the absolute value and the equation of the circle. Polynomials and factorization.
Functions. Invertible functions. The elementary functions and their basic properties. Limits of sequences and real-valued functions of one real variable. Simplifications and computations. Equations and inequalities.
The course also treats
The concepts of mathematics, including "Definition", "Theorem" and "Proof". Mathematical reasoning and mathematical communication. Various types of proofs, including mathematical induction. Techniques for studying mathematics and learning of mathematics.
Intended learning outcomes
After completing this course with a passing grade the student should, within the areas specified under Course Main Content, be able to
Read and understand mathematical text
Perform and in writing communicate various types of mathematical reasoning such as calculations, derivations, logical conclusions and proofs.
Formulate and use methods, concepts and theorems in problem solving.
Course disposition
No information inserted
Literature and preparations
Specific prerequisites
Recommended prerequisites
No information inserted
Equipment
No information inserted
Literature
The course literature is announced on the course webpage no later than three weeks before the start of the course. 
Examination and completion
If the course is discontinued, students may request to be examined during the following two academic years.
Grading scale
A, B, C, D, E, FX, F
Examination
TEN1 - Examination, 6.0 credits, grading scale: A, B, C, D, E, FX, F
Based on recommendation from KTH's coordinator for disabilities, the examiner will decide how to adapt an examination for students with documented disability.

The examiner may apply another examination format when re-examining individual students.
During the course there is also a number of non-mandatory tests and assignments where students have the possibility to get bonus points adding to the score of the final exam.
The examiner decides, in consultation with KTHs Coordinator of students with disabilities (Funka), about any customized examination for students with documented,lastingdisability. The examiner may allow another form of examination for reexamination of individual students.
Opportunity to complete the requirements via supplementary examination
No information inserted
Opportunity to raise an approved grade via renewed examination
No information inserted
Examiner
Hans Thunberg
Ethical approach
All members of a group are responsible for the group's work.
In any assessment, every student shall honestly disclose any help received and sources used.
In an oral assessment, every student shall be able to present and answer questions about the entire assignment and solution.
Further information
Course web
Further information about the course can be found on the Course web at the link below. Information on the Course web will later be moved to this site.
Course web SF1661
Offered by
Main field of study
Technology
Education cycle
First cycle
Add-on studies
No information inserted
Supplementary information
Only for students enrolled in the Degree Programme in Engineering and in Education (CLGYM). Can not be read by other students.