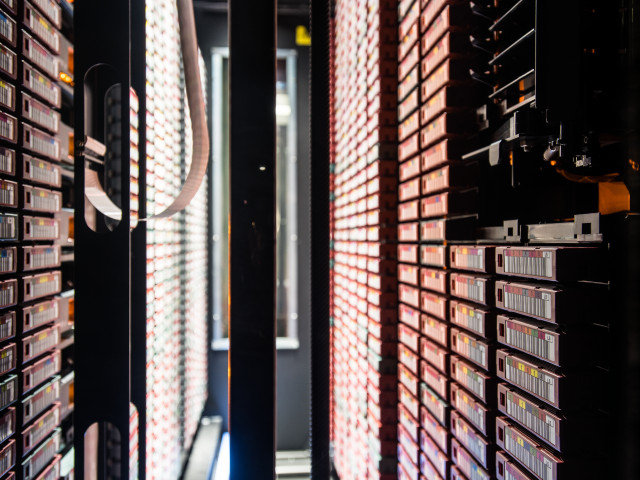 Please note, the text above means that the course plan has been changed slightly (updated version of the book.) The course is given in VT16, P3.
The course contents include protocols and equipment in communications network such as the Internet, local area networks and wide area networks. The course provides both practical and general knowledge of communication: It deals with principles and methods for constructing digital communication systems with an emphasis on data-link and network protocols, and provides an introduction to TCP / IP protocols.
Choose semester and course offering
Choose semester and course offering to see information from the correct course syllabus and course offering.
Content and learning outcomes
Course contents *
System architecture and layered protocol models, with an overview of OSI and TCP/IP.
Data transfer and physical infrastructure: analog and digital transmission, line coding and modulation, transmission media, capacity and power calculations, multiplexing, asynchronous and synchronous transmission.
Data link protocol: framing of data, functions, flow control, error detection and control, and retransmission.
Local networks: topologies, access control, such as random access (CSMA) wireless networks (WiFi), bridged networks and standards in the IEEE 802 group.
Packet-switched public networks, principles and protocols: connection-oriented and connectionless; the internet protocol IP; routing protocols and algorithms for both intra- and inter-domain routing.
Transport protocols: reliable and unreliable transmission; TCP and UDP. Congestion control and fault handling; communication between processes; connection management; examples of applications and services.
Intended learning outcomes *
The purpose of the course is to provide an overview of communication network functions and a good foundation for further studies in the subject. It involves understanding and application of design principles and methods for systems development and review of the underlying systems, and communications technologies and significant standardized systems.
The course provides instruction in data communication and computer networks through lectures, tutorials and laboratory work as well as reading instructions and training materials for the student's own work.
After the course, students should be able to:
·         Understand and be able to explain the principles of a layered protocol architecture; be able to identify and describe the system functions in the correct protocol layer and further describe how the layers interact.
·         Understand, explain and calculate digital transmission over different types of communication media.
·         Understand, explain and solve mathematical problems for data-link and network protocols.
·         Describe the principles of access control to shared media and perform performance calculations.
·         Understand and explain the principles and protocols for route calculations and be able to perform such calculations. 
·         Understand and explain reliable transmission and calculate the performance of TCP connections.
·         Understand and be able to describe for common services, system services, such as name and address lookups, and communications applications.
Course Disposition
Examination takes place continuously during the course with three control tests.
Re-examination takes the form of a written exam in the re-examination period. The exam is structured in three parts, where each part corresponds to one of the course's written controls. Anyone who fails one or more control tests needs to be approved for the corresponding parts of the written exam.
Transitional rules for old students:
Re-examination takes the form of a written exam in a re-examination period. Anyone who fails the previous exam must pass all three parts of the exam.
Literature and preparations
Specific prerequisites *
No information inserted
Recommended prerequisites
College mathematics and mathematical statistics, operating system (UNIX) knowledge desired.
Equipment
No information inserted
Literature
B. A. Forouzan: Data Communications and Networking, 5:e uppl., McGraw-Hill 2007.
Examination and completion
If the course is discontinued, students may request to be examined during the following two academic years.
Grading scale *
A, B, C, D, E, FX, F
Examination *
LAB1 - Laboratory Work, 2.5 credits, Grading scale: P, F
TEN1 - Examination, 5.0 credits, Grading scale: A, B, C, D, E, FX, F
Based on recommendation from KTH's coordinator for disabilities, the examiner will decide how to adapt an examination for students with documented disability.

The examiner may apply another examination format when re-examining individual students.
Other requirements for final grade *
Laboratory course
Written exam.
Opportunity to complete the requirements via supplementary examination
No information inserted
Opportunity to raise an approved grade via renewed examination
No information inserted
Examiner
Ethical approach *
All members of a group are responsible for the group's work.
In any assessment, every student shall honestly disclose any help received and sources used.
In an oral assessment, every student shall be able to present and answer questions about the entire assignment and solution.
Further information
Course web
Further information about the course can be found on the Course web at the link below. Information on the Course web will later be moved to this site.
Course web EP1100
Offered by
Main field of study *
Information Technology, Technology
Education cycle *
First cycle
Add-on studies
EP2120 Internetworking
EP2200 Queuing theory and teletraffic systems
EP2300 Network management
EP2500 Network system security
EP2950 Wireless networks              
Contact
Gunnar Karlsson
Supplementary information
In this course, the EECS code of honor applies, see: http://www.kth.se/en/eecs/utbildning/hederskodex.