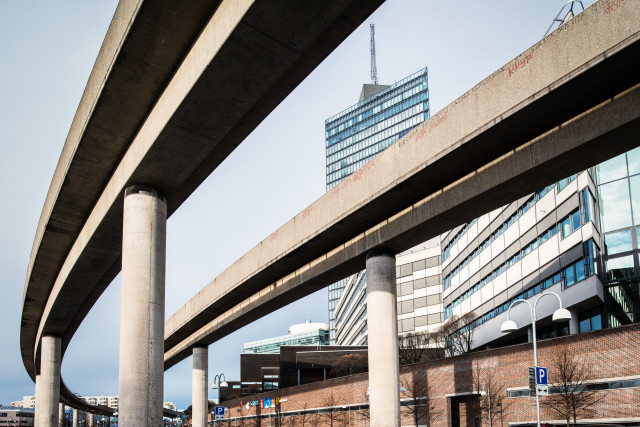 The course concerns the sources of innovations and firms' innovation strategies. We will go through how firms traditionally work with internal R&D and then emphasize on ways for the firm to connect to external sources of innovations, for example universities, suppliers, users and so forth.
We will, however, put most emphasize on the users of the services or products, because it has been found that users are a particular important source of innovation. Furthermore, we will discuss the challenges of opening up for external ideas and also look at firms that are "born open". The course will distinguish between different types of the firm's outbound activities to engage users in the innovation process; crowdsourcing, idea contests, innovation communities and lead-user method.
There will a special lecture of innovation communities and we will look into active communities as well as some historic ones such as the famous Homebrew Club for personal computers in Silicon Valley in the 70's. This will lead us to pose questions such as why individuals put in so much time and effort into creating new products and services without being paid to do so. We will, therefore, scrutinize the underlying mechanisms for open source software and talk about the lessons learned in e.g. the development of Linux.
These types of innovations are not created within the boundaries of a firm or in an organizational setting of the firm. Sometimes when users have created an innovation they chose to commercialize it themselves, and we shall look a bit deeper into what is now being called user entrepreneurs. Well known cases are the Wright Brothers and Google.
We will touch upon related topics such as open data, open science, eco-systems etc.
Course offering missing
Course offering missing for current semester as well as for previous and coming semesters

Course offering missing for current semester as well as for previous and coming semesters
* Retrieved from Course syllabus ME1033 (Autumn 2016–)
Content and learning outcomes
Course contents
1.      Innovation stratege
2.      Sources of innovation
3.      Opening up the firm
4.      Barriers to innovation
5.      Social structures of non-firm innovations
Each part of the course will include theory and new research, combined with exercises to analyze innovation and innovation processes in organizations.
Intended learning outcomes
This course starts with a discussion of what innovation is and how innovation relates to entrepreneurship. In this way we will also discuss the learning targets for the course and how this will be achieved. For example what skills can be expected to be learned and when can these be used, and how do these skills work in the context of your future professions as entrepreneurs, experts, developers, managers and so forth.
At the end the course, the students should be able to:
Understand the historical context of innovation strategy and how the Internet affects innovation strategy.
Understand how and why innovations appear in different sectors of the Economy.
Analyze different approaches to innovation and what outcomes that can be expected.
Understand the fundamentals of innovation communities.
Develop skills to manage an R&D process external to a firm, e.g. the lead-user method or an innovation community.
Increase your knowledge of real-life cases such as the Procter & Gamble "Connect + Develop".
Course Disposition
No information inserted
Literature and preparations
Specific prerequisites
Completed upper secondary education.
Recommended prerequisites
No information inserted
Equipment
No information inserted
Literature
"Democratizing Innovation", von Hippel, Eric (2005), the MIT Press, Boston
http://web.mit.edu/evhippel/www/democ1.htm (Creative Commons License, download for free)
+ extra material (paper articles and academic articles)
Examination and completion
If the course is discontinued, students may request to be examined during the following two academic years.
Grading scale
A, B, C, D, E, FX, F
Examination
INL1 - Assignments, 2,0 hp, betygsskala: A, B, C, D, E, FX, F
INL2 - Written Report, 4,0 hp, betygsskala: A, B, C, D, E, FX, F
SEM1 - Seminars, 1,5 hp, betygsskala: A, B, C, D, E, FX, F
Based on recommendation from KTH's coordinator for disabilities, the examiner will decide how to adapt an examination for students with documented disability.

The examiner may apply another examination format when re-examining individual students.
Opportunity to complete the requirements via supplementary examination
No information inserted
Opportunity to raise an approved grade via renewed examination
No information inserted
Examiner
Terrence Brown
Ethical approach
All members of a group are responsible for the group's work.
In any assessment, every student shall honestly disclose any help received and sources used.
In an oral assessment, every student shall be able to present and answer questions about the entire assignment and solution.
Further information
Course web
Further information about the course can be found on the Course web at the link below. Information on the Course web will later be moved to this site.
Course web ME1033
Offered by
Main field of study
Technology
Education cycle
First cycle
Add-on studies
No information inserted
Contact
Serdar Temiz, serdar.temiz@indek.kth.se, 08-790 77 28
Supplementary information
NB. The course has limited seats.