Moving to a new country is very exciting but also comes with a lot of responsibility and new information. For students outside from EU, moving to Sweden, this information change is even big. Not just because the services have different contact details but also because many of the services have a different unfamiliar systems of working.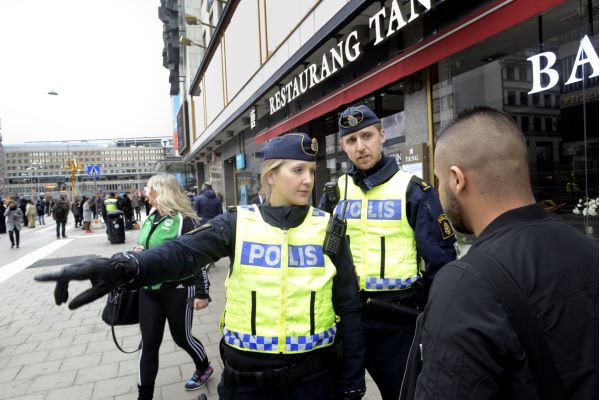 Emergency services numbers are not something that everyone thinks about when first moving to a new place. However, it is one of the most important aspect to maintain personal safety. As an international students moving to Sweden, I definitely and boldly say that Sweden is a very safe place for people of all gender and ethnicity. One can roam around the city at 2 am and take the last metro going back home all by oneself without a slightest doubt and worry.
However, just like any other country in the world even Sweden has some cases of crimes that are reported. Which is why I am writing this blog. Let's hope you don't ever have the need to actually use this. However, it is always useful to know things.
How to report a crime?
If you are a victim or if you have seen a crime take place, then you can report the crime. As a responsible resident, as well as for personal rights and protection it is advisable to make an official report with the police, describing the incident. It is equally important to report to the police if you have lost an identity document such as passport or national ID. Further information on types of crime, etc. can be found on the official police website. (Do not worry they have an english version too!)
There are three main ways to make a police report: call the police, make a report online, and the conventional way is to go to a police station in person. The easiest and most convenient is to call the police on their helpline. It is important to note that the emergency helpline (112) is different from the one used to report crimes.
To make a police report by call:
Dial 11414 (inside Sweden), +46 77 114 14 00 (if calling from abroad) – it is open 24*7
You are connected to an answering machine, which asks you if you wish to communicate in English or Swedish and to press appropriate numbers for the language of choice.
After which you are connected to an operator who asks you about the type of crime you wish to report. Based on that you are further connected to a police official from that particular department
The police officer asks you questions about the crime's date, place, time and to describe the incident. Further, you are asked a few yes or no questions.
Lastly, you have to give your personal number to connect it with you. This enables them to send a hard copy of the report to your mail address. The hard copy arrives within 10 working days, in the meanwhile you can ask for your case number on the call
It is important to keep this police report with you, as it can be used for various services

For example – In case of frauds, an official proof (police report) is a must for internal investigations in many private companies
Further, you can use this police report to block your personal number to protect you against frauds on a long term basis. (Read more on identity fraud here)