MJ146X Degree Project in Sustainable Energy Engineering, First Cycle 15.0 credits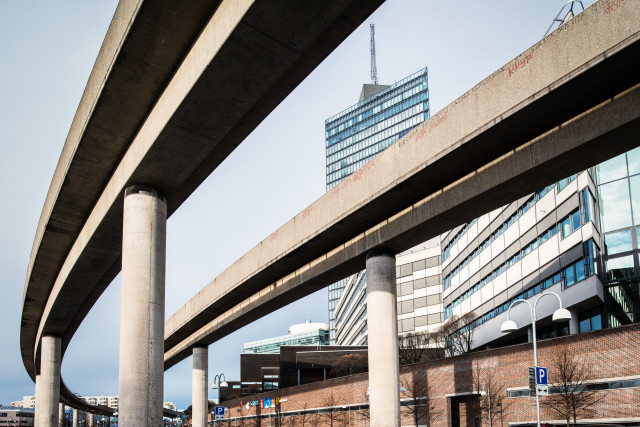 Choose semester and course offering
Choose semester and course offering to see information from the correct course syllabus and course offering.
Headings with content from the Course syllabus MJ146X (Spring 2022–) are denoted with an asterisk ( )
Content and learning outcomes
Course contents
The course is carried out in project form, either individually or in groups of two engineering students. The projects treat energy engineering problems that are commonly occurring in society with a focus on sustainable solutions. The objective of the project is to integrate technology with requirements on sustainable social, economic, and environmental development.
Teachers in the course provide appropriate projects at the beginning of the course. Projects can be provided by industry or from a research team, but are mainly carried out at KTH. Teachers are also supervisors for projects.
Work should be documented in the form of a written report. Normally, it is written in Swedish with an abstract in English. It is allowed to write the report in English.
Intermediate and final seminars are compulsory components. At the final seminar, the student should, besides orally presenting his/her work, also review on another student´s degree project work. Furthermore, written parts of the report should be handed in during the course, with content as agreed with supervisor.
Intended learning outcomes
According to KTH's established criteria to pass a degree project for a Bachelor's degree, the student should be able to:
demonstrate knowledge of the disciplinary foundation of the chosen subject area, applicable methods and orientation in current research and development and show advanced knowledge within some part of the subject area
demonstrate the ability to search, collect and use relevant information critically and identify one's needs of additional knowledge
demonstrate the ability to formulate, assess and handle problems and critically discuss phenomena, issues and situations
demonstrate the ability to plan and carry out assignments with applicable methods within given time frames
demonstrate the ability to account for and discuss information, problems and solutions, orally and in writing in dialogue with different groups
demonstrate the ability to make assessments considering relevant scientific, social and ethical aspects
show the skills that are required for working independently within some part of the technical field of study
Course disposition
No information inserted
Literature and preparations
Specific prerequisites
The specific prerequisites for a degree project of 15 credits at undergraduate level are:
courses of at least 120 credits from the syllabus years 1-3 must be completed for students in programme where the degree project begins in period 3.
Those credits should  include the completed course MJ1112 Applied thermodynamics 9.0 credits, alternatively SG1216 Thermodynamics 6hp.
Recommended prerequisites
Equipment
No information inserted
Literature
No information inserted
Examination and completion
If the course is discontinued, students may request to be examined during the following two academic years.
Grading scale
P, F
Examination
XUPP - Thesis Project, 15.0 credits, grading scale: P, F
Based on recommendation from KTH's coordinator for disabilities, the examiner will decide how to adapt an examination for students with documented disability.

The examiner may apply another examination format when re-examining individual students.
XUPP - Examination question, 30 credits
Besides the established KTH criteria for passing a first cycle degree project, the course specific requirements are:
Concluded project work with agreed deliverables, attendance at compulsory seminars, presentation at these, public discussion and completion of final report.
Other requirements for final grade
From the spring semester 2021, changed requirements apply to Specific prerequisites.
Students who have started their studies before 01/07/2018 should during a transitional period, until the expiration of the autumn semester 2022, be considered eligible, if either the requirements for special admission requirements that has been set before the spring semester 2021, or the requirements in current official course syllabus is satisfied.
For course offerings starting from the spring semester 2023, only the specific prerequisites of the current official course syllabus will apply.
Opportunity to complete the requirements via supplementary examination
No information inserted
Opportunity to raise an approved grade via renewed examination
No information inserted
Examiner
Ethical approach
All members of a group are responsible for the group's work.
In any assessment, every student shall honestly disclose any help received and sources used.
In an oral assessment, every student shall be able to present and answer questions about the entire assignment and solution.
Further information
Course web
Further information about the course can be found on the Course web at the link below. Information on the Course web will later be moved to this site.
Course web MJ146X
Offered by
Main field of study
Technology
Education cycle
First cycle
Add-on studies
No information inserted
Contact
Peter Hagström (peter.hagstrom@energy.kth.se)